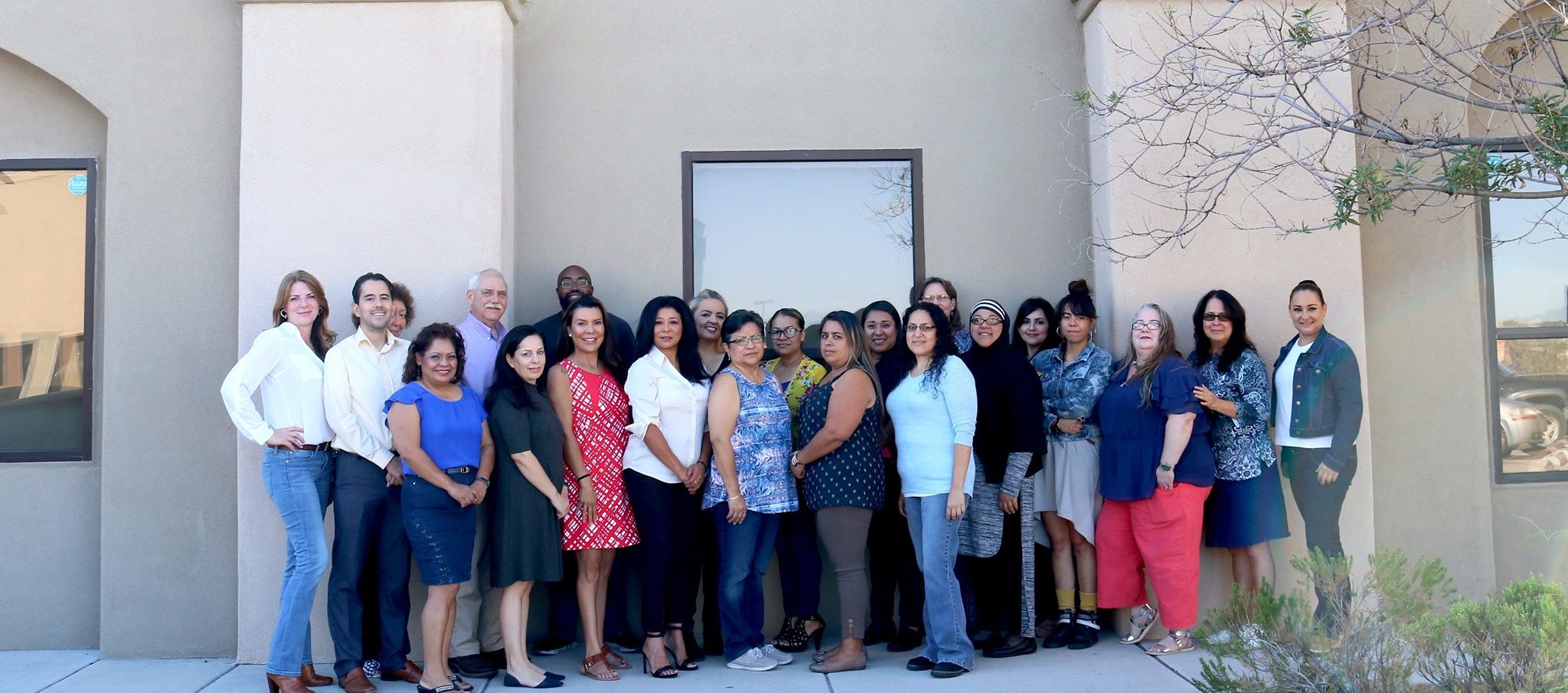 CAASNM empowers and uplifts Southern New Mexicans through programs that build individual and family strength and resilience.
Its board-approved mission is to partner with New Mexicans to overcome adversity by connecting communities, encouraging family wellness, empowering families and bridging resources—CAASNM's four pillars of service in the community.  
The overall vision of CAASNM is to see southern New Mexicans live in thriving, equitable communities. 
CAASNM has long maintained a system of values that speak to its cultural, economic, and wellness sensitive to the needs of families and children in its five-county service region. These values were restated by both CAASNM staff and board during the 2018 strategic planning process:  
CAASNM is an adaptive organization that believes: 
People can guide their own lives and overcome poverty and adversity

People we serve will be treated with compassion and respect

Everyone should have equitable access to healthy food; safe, sanitary and affordable housing; educational opportunities; gainful employment; and quality healthcare

In being morally and ethically accountable

Collaboration and teamwork will strengthen those we serve

Families thrive when connected to their communities in meaningful ways

Innovation is necessary to foster our vision and mission
Annie is a participant in CAASNM's Child and Adult Care Food Program (CACFP) from Truth or Consequences.  She is a grandmother helping raise grandchildren and she also cares for her sick mother. Annie is very thankful for this program because it allows her to care for her mom and grandchildren. She has three grandchildren who live with her and she takes care of four grandchildren that don't. The program reimburses her for nutritious food for all seven children in addition to her disabled mom.

Annie is a very special lady and has gone through a lot. She has been doing childcare for a long time. She cared for her sick father and then her husband before they passed away and now she is caring for her mom. She took a part time job at night with Walmart in-order to buy Christmas presents for of all her grandchildren, her brother and 18 year old grandson who stays to look after the children and Annie's mom while she is working. She is a true success because she perseveres with all of her hardships, but with a little help from CAASNM.
A single mother of 3-year-old twins became a client of Thriving Families in 2019, referred by her physician. She was triaged to several community programs, including Aprendamos Early Intervention and HeadStart. She participated in an IDA program at CAASNM to save for education and which also improved her credit score. Her family became COVID-affected and was provided emergency assistance for utilities when she fell behind. Thriving Families continued its whole family approach to assist Bernice manage her family and also achieve her educational goals; she graduated with a degree in physiology from NMSU and will continue to her Master's Degree.